Overview of talks in October 2014
Radically Open Security has been busy this past month, presenting at conferences and teaching courses/workshops throughout the Netherlands, and Europe! Here is an overview of our activities in October:
On October 2, ROS CEO Melanie Rieback discussed Radically Open Security at the SURFnet Relatiedagen. SURFnet is a collaborative organization for information and communications technology in Dutch higher education and research.
On October 7, ROS co-founders Jurriaan Bremer and Mark Schloesser gave a Cuckoo Workshop at Security Academy, where they taught how to setup and use Cuckoo Sandbox to analyze suspicious files and interpret any found malicious behavior.
On October 14, ROS CEO Melanie Rieback gave an 'Adventures in DDoS Analysis' presentation at the FIRST Symposium in Tbilisi, Georgia followed by co-teaching a two-day FIRST/TERENA TRANSITS 1 course. TRANSITS is affordable, high-quality training for both new and experienced Computer Security Incident Response Team (CSIRT) personnel.
On October 25, ROS volunteer Harm Boertien gave a presentation at T-Dose, which is a free annual event held in The Netherlands to promote use and development of Open Source Software. He described what Radical Open Security is all about and how volunteers can participate in project S-BOX.
On October 28, ROS co-founder Peter Geissler gave a Cloud Security talk at Holland Strikes Back, a conference highlighting Dutch initiatives against cyber attacks and abuse, organized by NLnet, ISPConnect, Dutch Hosting Provider Association and AlertOnline.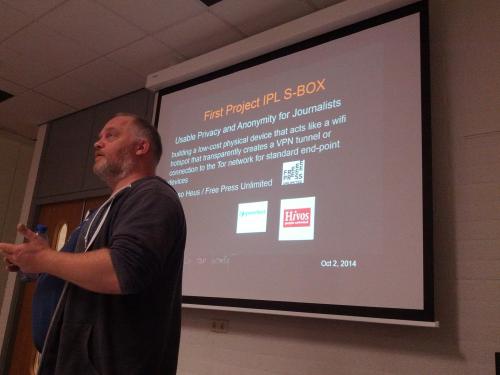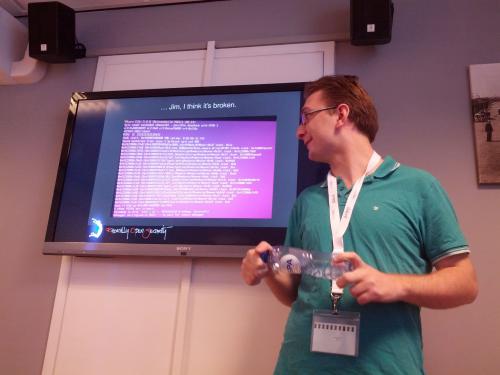 If you would like one of our security experts to talk or teach at your conference or activity, please contact us!
Go Top